As we've come to expect from Apple, official details about its 'Special Event' on 12th September are fairly non-existent, with the invite simply saying 'Gather Round'.
However, it's almost nailed-on that we'll see the launch of a new iPhone line-up alongside other hardware releases including the Apple Watch Series 4, Air Power, and quite possibly the iPad Pro X.
Apple is also set to confirm when the public versions of iOS 12 and macOS 14 will become available (we've been preparing our products with the beta version of iOS 12 since it was announced at WWDC 2018 a couple of months ago).
Even though we love new Apple hardware, it's the software updates and upgrades that are of particular interest to us. After all, we do specialise in digital products and solutions.
And there's one new feature in particular that has caught our eye…
What You Need to Know About Siri Shortcuts
Siri Shortcuts will enable you to increase the functionality of Apple's personal assistant by creating multi-step shortcuts using third-party apps, which can then be activated using a customisable Siri voice command.
It is based on the Workflow app that Apple purchased in 2017 and continues to use an extremely similar interface (another instance of Apple buying an app and making it an integral part of iOS and Siri e.g. Shazam).
Despite the fact voice search has been enjoying more and more uptake over the past couple of years, several users still prefer to use touch when interacting with their favourite apps. But thanks to Siri Shortcuts, it should be much easier (in theory) to perform regular tasks automatically.
Apple will provide you with Shortcut suggestions based on your app activity, using signals such as usage and time of day to make them as appropriate as possible.
The example Apple used in its keynote was Siri recognising that a user ordered something from the Philz app every morning, then preemptively sent a notification the next morning asking whether to do the same.
If you're invested in the Apple ecosystem, you'll also be able to use Shortcuts across supported apps on iPad, HomePod, and even CarPlay.
Our experience of using Siri Shortcuts
We've been experimenting with Siri Shortcuts while working on an app for one of our clients. Here's our opinion:
What we like
Easy to implement

– Siri Shortcuts makes use of standards that already exist, such as NSUserActivities, entitlements, restoration handler, and a cool new Intents Framework. All of this enhances what we're already familiar with to get the intent done nice and easily.

Easy to train

– You can house all of your UserActivity code for your new shortcut within a function or extension, which can be called at key times whenever the user performs an event within your application. This is how iOS learns when the user is likely to perform a common task and will then suggest a shortcut.

More than voice

– There's no need for a description on each task, simply a title that is shown to the user when it's time to activate it. You can also activate each task by swiping down on the Home screen as an alternative to asking Siri via voice command.
What could improve
Still in Test Flight

– This isn't a big deal or negative by any means, but currently the only real way to test Shortcuts is to use the Siri app hidden in system settings. This makes final testing harder and is difficult to understand from a UX perspective.

Current performance

– Siri can sometimes take well over 30 seconds to respond to a simple shortcut or intent. This should change once the public version of iOS 12 is released, so hopefully the superfast Siri that we know and love will be back soon.

Confusion of phrases

– It was challenging to decide upon a title/voice command that wouldn't conflict with a system level phrase, or even a phrase that wouldn't be too hard to pronounce or remember. It will be interesting to see how users choose their shortcut commands and phrases.

Will Siri Shortcuts change voice search and app interaction forever?
With Apple continuing to unlock more features to developers, the future potential of Siri is really exciting, especially as it's getting much smarter (Siri recently answered 78% of questions correctly in a test, up from 66% a year ago).
Siri Shortcuts is also a great match for the iOS platform and could soon become a core component of how we interact with our Apple devices.
But will it change user opinion and uptake of voice search?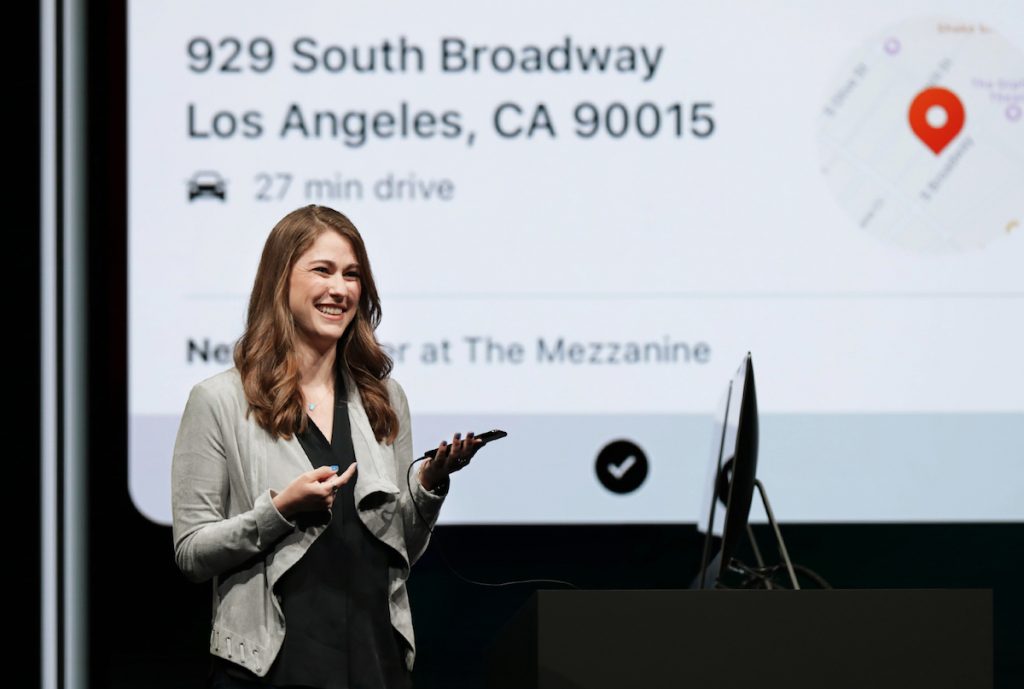 In a recent article on MacWorld, Michael Simon suggested that because Siri Shortcuts will enable us to use voice for things which currently require touch, the nature of mobile interaction will change forever.
"As it stands, iOS – like macOS, Android, and pretty much every operating system out there – is basically a means to our apps," he said.
"In iOS 12, developers will be able to set up Siri Shortcuts that grab data from apps without users needing to navigate and tap it. Apps will still be installed on your phone (for now anyway), but iShortcuts takes us one step closer to an ecosystem where actions rather than full apps, are at the centre."
In a poll of nearly 2,000 people, 9to5Mac also found that 33% of users would use Siri much more with Shortcuts, and 32% would use Siri a little more.
Therefore, Siri Shortcuts could be the beginning of a totally new era of app interaction.